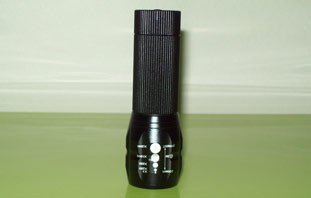 Our Vision
To be the world's premier and best portable lighting company.
Customers and partners will see us as integral to their success and day to day life. We will anticipate their needs and deliver on every commitment we make.
People will be proud to work at Black&white™. We will create opportunities to achieve the extra ordinary, and we will reward success.
Communities will regard us as responsible and responsive. We will integrate global and local perspectives, promote sound management of resources, and contribute to a better quality of life.
Our Values
Ethics. Uncompromising integrity, honesty, and fairness are at the heart of our company.
Excellence. We set high standards. We apply advanced technology, and we continually innovate and improve.
Fair Return. We earn a return that fairly rewards the value we deliver.
Mutual Respect. We work by our B&W ten commandment, which encourage openness, teamwork, and trust. We value an inclusive culture based on diverse backgrounds, experience, and views.
Safety. Adequate safety is our unwavering goal.
Quality. Consistent Quality is Our Motto
Sustainability. We plan and act for the future - for the long term good for our company, our customers and our world.
Flashlight Industries has been a leading manufacturer of the brightest, highest quality LED flashlights in the world. Compare our prices, you won't find a better quality or priced LED flashlight! In addition to being the brightest LEDs in the world, Flashlight Industries products offer industry leading lumen maintenance in a mercury free package without any heat or UV in the light beam. Our LEDs are available in White lambertian light radiation patterns. Our LE

Ds are More Energy Efficient than Incandescent and most Halogen lamps & they are Low voltage DC operated, have a Cool beam, are safe to the touch & provide Instant light (less than 100 ns). They emit No UV & feature Superior ESD protection. SUPER high intensity fixed light beam 3 Watt LEDs are 75x brighter than old LED's. Heavy duty, easy ON/ OFF switch is rubberized & self-cleaning. Rugged, machined aluminum construction with knurled design gives more comfort. Anodized inside and out for improved corrosion resistance. 100,000 hour, unbreakable, Batteries last up to 8 times longer than with an incandescent bulb and its Water and shock resistant.

Introducing Black&white™ from Flashlight Industries Inc.

Black&white™ LED technology brings you the World's most advanced handheld lighting devices. Black&white™ offer you all the many advantages of LED's - energy efficiency, durability and long life. In fact, Black&white™ LED flashlights far surpass standard and other competitor's LED flashlights. Their proprietary optical technology increases the depth and brightness of Black&white™ LED light beams. Black&white™ LED's quality construction features 24 karat gold contacts, metal housings and O-ring seals for watertight integrity. Black&white™ LED's equally secure LIFETIME GUARANTEE backs each LED light you buy. When you want the best, you want Black&white™ LED and long life.

Flashlight Industries Inc is the company that manufactures Flashlights for world renowned brands for the past few decades. The company professionally manufacturing aluminium alloy LED flashlights, Rechargeable and battery operated Emergency lighting systems, Energy saving Lamps and other lighting products for Industrial, Mining, Military and Commercial purpose, Street Lights and lighting and Fixtures for automobile Industries. The company have manufacturing facilities in Germany, Canada, USA, China, Malaysia and Japan.

Most of the products have passed GS, CE, EMC, RoHS and LVD certificates. These products sell more than 150 countries worldwide and in regions like Europe, America and Asia. The company has strong product development capability and mould manufacturing technology, can provide a whole- line production service from design, die sinking, foundry, precision machining to assemblage. And its products have stable quality and reasonable prices, and thus are well accepted by domestic and industrial customers.

The company was founded in 1983, has passed ISO9001 management system certification, and all the employees unite and work with a passion to excel in Quality and on the principle of "Quality and Development by innovations" and make the company to keep healthy and rapid development of several innovative products.

In line with more innovations and as part of the management policy on reverse integration the company now would like to introduce its own brand to enhance the users direct. Safety and quality that relay by the top brands in the Europe and America now reaches you from the manufactures and innovators directly. Wishing you all a brighter world with Black&white™.