With over years of international shipping experience, Olsen Shipping LLC is the answer to all your shipping needs. Olsen Shipping LLC is an all-inclusive shipping company working hard to give you prompt and reliable service at its best rates. In fact, we have already gained lots of accredition and appreciation due to our best valued service at a the most competitive rates.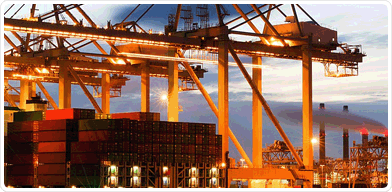 We specialize in ocean freight and overseas moving. We have a worldwide agency network with selected agents in most of the world's main trading ports. Among our expertise includes LCL consolidation services, Container services, Break bulk & Air freight services, to and from main ports worldwide.
As we understand that sending your possessions overseas can be stressful and full of pressures thus we are here to relieve that stress and make your life easier when it comes to your shipping requirement. Our goal is to ensure that your international shipping process go as smoothly as possible.
Olsen Shipping LLC is consists of a highly specialized group of shipping professionals. Our services include: packing, crating, air and ocean export/import, storage, customs, packaging, trucking, and all other forms of worldwide shipping. Our expertise is in all personal, commercial, and vehicle shipments. We work with you to provide the safest, fastest, and most economical shipping possible.
Olsen Shipping network provides via Hub ports console services to/from Europe, Mediterranean, Middle East, Asia , S.E USA , Central & South Americas, Africa & Pacific.